WARNING: THIS ARTICLE IS A STUB

You can help The Lingo Show Wiki to make it bigger. Really? This coule be happening!
WARNING: THIS ARTICLE LACKS OF IMAGE

Please help this Wiki by uploading additional images and adding them to the pages of the article.
Queso's Buggy Best Three
Season
One
Episode Number
15
Premire Date
March 30, 2012
Next Episode
A Lieb of Faith
Preview Episode
Strong Bug
Writer by
TBA

Queso's Buggy Best 3 is the fifteenth episode and the Season 1 finale of The Lingo Show.
With Lingo's help, Queso selects his three greatest Big Bug Shows.
Characters
Edit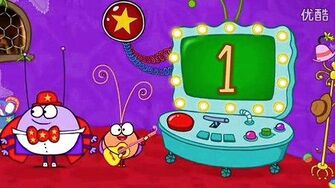 Ad blocker interference detected!
Wikia is a free-to-use site that makes money from advertising. We have a modified experience for viewers using ad blockers

Wikia is not accessible if you've made further modifications. Remove the custom ad blocker rule(s) and the page will load as expected.